The first tower defence game on ZX Spectrum!
Promo video:

Gameplay video:

Help:
Use keys OPQA and M (or use Kempston mouse)
Space - pause
Keys 1,2,3,4 - select tower
when tower selected - press 1,2,3,4 for upgrade.
Walkthrough: level 3, level 4. Sorry for low quality.
Full map, 1550x974 px
Credits: intro music by Brightentale.
GRAPHICS BY JAVI ALKANIZ, AAA, CRASH NICKER
AND:
MARTIN SEVERN, RAFFAELE CECCO

Programming/game design: Hacker VBI.
The full version released in end of March 2014.
If you would like to support my work on the game, please donate:
Bitcoin: 1J1Rf9WaEUGeqiMfk2ik14CRgm5avWsfJD
WebMoney:
U3537 7466 7098
R1499 3856 4068
Z3312 6567 6484
Captain Drexx Walkthrough
Download: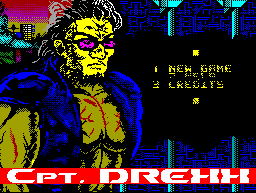 Captain Drexx, PC version (with emulator)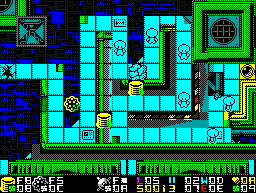 Captain Drexx, TRD version | Captain Drexx, TAP version
Early beta preview: